MY DOG IS WINTER READY!
I present you: Rocky aka "The Pimp" (my brother found the nickname!)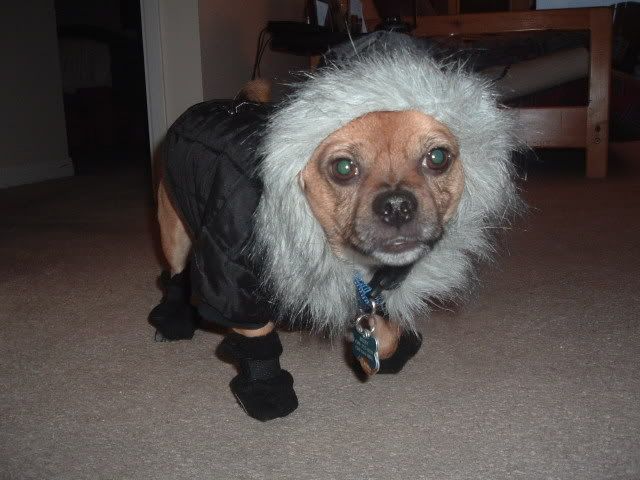 I'm not sure I am that ready for winter running but no choice!!
I just made my short 8 weeks training schedule, which will have 2 hard runs, 1 easy run and 1 long run. I think this should get me to the finish line with a decent time and that's all I'm asking!