MY FIRST HIKE!
In preparation for my Easter hiking trip to Vermont, I got invited to hike Mont St-Hilaire with a friend who has done many hiking trips and and his friends.
We did the Rocky trail, which was 4.7 K and we were 0.1K away from the top when this picture was taken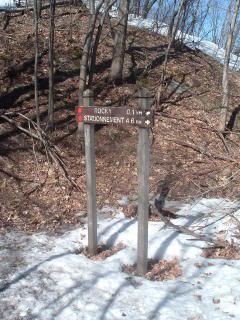 Took us 1h30 to get to the top. It was an easy hike for Steve but I was working hard lol
View from the other side of the moutain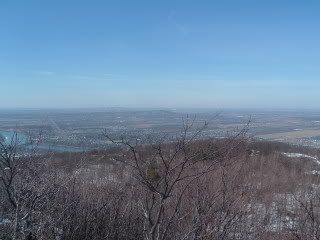 On our way down, I had more time to enjoy the view: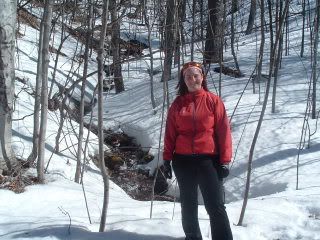 I lost one of my yaktrax at some point but we back tracked and anothe hiker had found it.
The boys got a little excited after we reached the top and brought me on an off path adventure.... but we were not lost ;-) We made it back to the summit one more time after going abruptly down...
I stopped my garmin at some point and forgot to start it back for 30 mins but according to Steve we did 9.8K in 2h50. The elevation of the mountain was 407 meters or 1335 feet.
Great company, great day! It was a LOT of fun! Looking forward to Vermont even more now.
(Running related: I did a LSD of 9 miles 2 weeks ago, last week I had visit from Windsor so I only did 3 miles, and today was 5 miles. The ATB relay is next week, I'm pretty excited to go!)